SCUBAPRO Devil One Lens Mask with EZ-Open Strap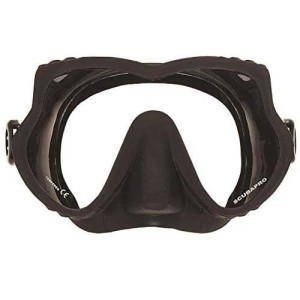 Contact Bluelize On Whatsapp
Please Text us on WhatsApp
+20 10000 65005 in case any inquiry.
SCUBAPRO Devil One Lens Mask with EZ-Open Strap.
The SCUBAPRO Devil Mask offers excellent field of vision, with an ultra-clear single lens, a unique shape and the super smooth and soft black silicone skirt blocks out light reflection, it is great for underwater photographers.
Traditional buckles attach to the mask skirt so it can be folded flat while traveling. The design of the isolated nose pocket makes it easy to equalize while descending, Tempered glass lens for extra durability and crystal-clear vision.
The mask comes with the EZ-Open mask strap; a standard mask strap is included in the box.


SCUBAPRO Devil One Lens Mask with EZ-Open Strap Features
Ultra clear lenses for crystal clear vision.
Extreme field of vision, Flared-out single lens shape enhances field of view in the periphery.
Super soft black silicone avoids the reflection of light.
Super soft silicone skirt is comfortable and seals well against facial skin.
EZ equalizing nose pocket makes equalizing a quick and simple task.
EZ Mask strap for central adjustment and an additional standard mask strap.
Weight: 0.22kg.