SCUBAPRO Rigid Screen Protector for Galileo Dive Computers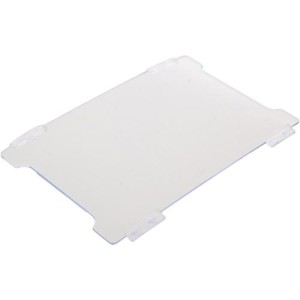 Contact Bluelize On Whatsapp
Please contact us on WhatsApp
+20 10000 65005 in case any inquiry.
SCUBAPRO Rigid Screen Protector for Galileo Dive Computers.
This rigid protection allow you to protect your computer from scratches and shocks that could damage while diving or transportation. Its protective lens, which is, can be installed very easy over the computer. Plastic Snap-On screen guard makes a great save-a-dive-kit item.


SCUBAPRO Rigid Screen Protector for Galileo Dive Computers Features
Replace Old Scratched and Scuffed Protector.
Optically Clear.
Provides UV Protection.
Easy to Install Snap-On Design.
Durable Plastic Material.
Great Save-a-Dive Kit Item.
MFR: 06.202.514
Compatible with the following SCUBAPRO/UWATEC computers:
Galileo Luna
Galileo Sol
Galileo Terra