SCUBAPRO Solo One Lens Mask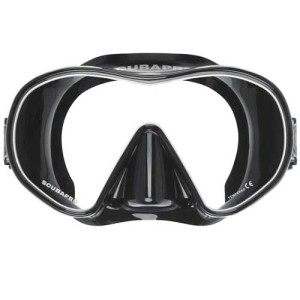 Contact Bluelize On Whatsapp
Please contact us on WhatsApp
+20 10000 65005 in case any inquiry.
SCUBAPRO Solo One Lens Mask.
GO SOLO WITH STYLE
This noteworthy mask is a diver favourite.

The SCUBAPRO SOLO mask is a modern tempered glass single lens mask that offers a wide range, low-volume field of view in a streamlined design. The crystal-clear double-sealed silicone skirt molds to the face to create a comfortable, watertight seal.

The SCUBAPRO SOLO mask buckles with flexible mounts on the skirt allow you to easily route the non-slip strap to achieve the perfect fit. Offered in a choice of stylish dual colors, the SOLO is a favourite among divers.


SCUBAPRO Solo One Lens Mask Features
Dual colored frameless single lens design delivers a wide field of view.
Double-sealed silicone skirt Crystal clear offers superior fit and comfort.
Low volume design increases field of view plus makes clearing easy.
Non-slip strap with easy-adjust buckles let you find that perfect fit.
Tempered glass lens.
Available in 3 color combinations.