SCUBAPRO Wrist Strap Kit for Galileo Computers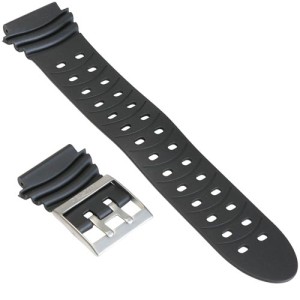 Contact Bluelize On Whatsapp
Please contact us on WhatsApp
+20 10000 65005 in case any inquiry.
SCUBAPRO Wrist Strap Kit for Galileo Computers.
SCUBAPRO Wrist Strap for Galileo Dive Computers, if you just want a replacement strap set or you want to carry a spare in your safe-a-dive-kit, this is what you're looking for. Made from durable rubber with a corrosion resistant Stainless-Steel buckle the strap set for the Galileo comes complete with mounting pins and might just save-your-dive!

This strap kit is easy to fit, simply push the existing pins out using a small pin or similar and then replace the strap! It's as easy as that. The set comes complete with 2 strap sections and replacement pins.


SCUBAPRO Wrist Strap Kit for Galileo Computers Features
SCUBAPRO Strap Set for Galileo Computers family.
Spare Wrist Strap for Galileo Wrist Computers family.
Great Spare in Save-a-Dive-Kit.
Strap is easy to install.
Durable Rubber with Corrosion Resistant Stainless-Steel Buckle.
Includes Stainless Steel Mounting Pins.
This strap is available in black only.
MFR: 06.203.027.
The strap can be used with the following dive computer models:
Galileo Sol Dive Computer.
Galileo Luna Dive Computer.
Galileo Terra Dive Computer.