SUUNTO SM-36 Pressure Gauge 300 with Hose with Sleeve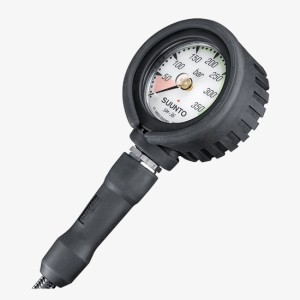 Contact Bluelize On Whatsapp
Please Text us on WhatsApp
+20 10000 65005 in case any inquiry.
SUUNTO SM-36 Pressure Gauge 300 with Hose with Sleeve.
300 bar pressure gauge with sleeve and hose, length 33 in / 84 cm.

RELIABLE AND ACCURATE TANK PRESSURE GAUGE.

The extremely compact Suunto SM-36 tank pressure gauge incorporates a safety-pin-type tube and a gear mechanism, which provide outstanding accuracy and durability. The clear and bright phosphorescent dial face provides excellent readability, even in demanding conditions.

PRODUCT HIGHLIGHTS.
- Outstanding quality, reliability, and accuracy.
- Easy-to-read display.
- With Miflex Carbon HD high pressure hose.
- Made in Finland.
- Product ID: SS005100200.