CRESSI Complete Venturi Flow Control - HZ820070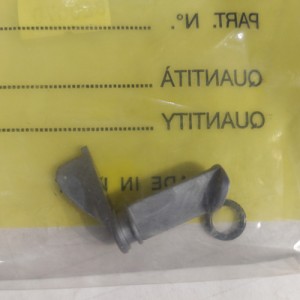 Contact Bluelize On Whatsapp
Please Text us on WhatsApp
+20 10000 65005 in case any inquiry.
CRESSI Complete Venturi Flow Control - HZ820070.
When the air flow released into the injector towards the mouthpiece increases as it is subjected to the acceleration known as Venturi effect. The subsequent depression inside the regulator case keeps the seal bent and virtually cancels the second stage inhalation effort. The Venturi effect stops as soon as the divers stops inhaling. The seal goes back to its original position, the lever pushed by the spring rises and the nozzle is closed by the piston.

In order to enhance the Venturi effect, XS Compact is equipped with a new ergonomic flow deviator in two modes, which are clearly shown on the regulator: pre-dive and dive (picture below). The former activates a flow limiter placed in the mouthpiece duct, which cancels the Venturi effect and the auto-releasing. With the latter on, the Venturi effect is able to work at its best, increasing the air flow released by the regulator to the maximum level.
NOTE: the image may not exactly match the product, it is shown only for illustration.



CRESSI Second Stage Repair Kit Ellipse Titanium - Steel - Black - Octopus Features
Weight : 30 grams
Dimensions : 15 x 11.5 cm
Code : HZ810067
EAN : -
UPC : -
Views: 1296
Brand: CRESSI
Product Code:

Complete Venturi Flow Control

Availability:

In Stock
Tags: CRESSI, Regulators, Second Stage, Repair Kit