CRESSI Purge Button for Compact Second Stage Regulators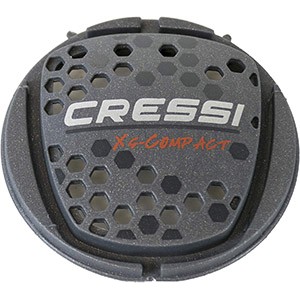 Contact Bluelize On Whatsapp
Please Text us on WhatsApp
+20 10000 65005 in case any inquiry.
CRESSI Purge Button for Compact Second Stage Regulators.
If you have a Cressi Regulator with the Compact Second Stage or Octopus and want to Spruce-It-Up" with a New-or-Different-Color Purge Cover, In order to get consistent color to match other gear in your kit.
Replacement Soft Rubberized Plastic Purge Cover for Cressi XS-Compact Second Stage Regulator is Easy-to-Install.


CRESSI Purge Button for Compact Second Stage Regulators Features
Spruce-It-Up" with New-or-Different-Color Purge Cover
Replace Damaged Cover
Soft Rubberized Plastic Purge Cover
Easy-to-Install
Available in Multiple Colors
Code GREY : HZ780067
Code WHITE : HZ780064
Code YELLOW : HZ780066
Code PINK : HZ780065
Code LILAC : HZ780049
Views: 3987
Brand: CRESSI
Product Code:

Compact Button

Availability:

In Stock
Tags: CRESSI, Regulators, Second Stage, Accessories