CRESSI Thunder Swim Goggles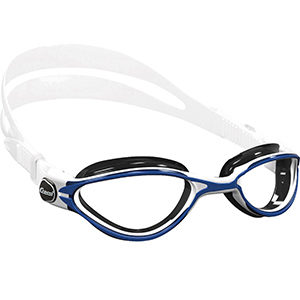 Contact Bluelize On Whatsapp
Please contact us on WhatsApp
+20 10000 65005 in case any inquiry.
CRESSI Thunder Swim Goggles.
Advanced Swimmer - Professional Adult Swim Goggles with Wide View Ergonomic Anti-Scratch Lens

The Thunder goggles are characterized by an elastic nose bridge which allows for perfect adaptability to a large number of facial pro?les. The lenses are slightly inclined to follow the natural shape of the human face and increase the field of view. The lenses are shatterproof and offer UV ray protection. An internal anti-fogging treatment prevents fog during use.
The gasket is made with hypoallergenic, high-quality silicone to ensure comfort and a perfect seal. The double-strap is made of silicone to ensure a perfect fit without over-tightening.
The CRESSI-patented buckle system makes adjusting the strap effortless.
The Thunder are versatile goggles, ideal for recreational swimming and competition, as well as both indoor and outdoor use.



CRESSI Thunder Swim Goggles Features
Comfortable leak proof skirt for a universal fit.
Flexible nose bridge fits various facial profiles.
Micrometric adjustable buckle.
Inclined 18° lenses for a wide view.
100% anti UV ray lens.
Anti-scratch lens.
Anti-fog lens.
100% High Quality TPR Black.
100% High Quality Ultra Clear TPR Clear.
U.S. PAT 5.956.778
Made in Italy.