SCUBAPRO Second Stage Repair Kit - R095 - R190 - R195 - R295 - R380 - R395 HP - 11.300.045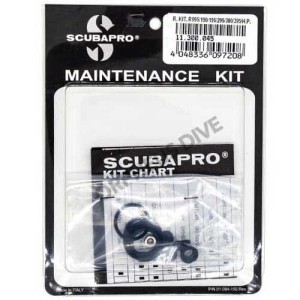 Contact Bluelize On Whatsapp
Please Text us on WhatsApp
+20 10000 65005 in case any inquiry.
SCUBAPRO Second Stage Repair Kit - R095 - R190 - R195 - R295 - R380 - R395 HP - 11.300.045.
SCUBAPRO original service and repair kits for X650, SCUBAPRO recommend that all SCUBAPRO regulators should annually have a maintenance service and change all significant spare parts to maintain your regulator in good condition.


SCUBAPRO Second Stage Repair Kit - R095 - R190 - R195 - R295 - R380 - R395 HP Features
Weight : 30 grams
Dimensions : 15 x 11.5 cm
MFR : 11300045
Views: 6491
Brand: SCUBAPRO
Product Code:

R190 Kit

Availability:

In Stock
Tags: SCUBAPRO, Regulators, Second Stage, Repair Kit