SCUBAPRO Everflex Hood 3/2mm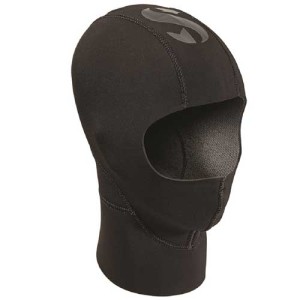 Contact Bluelize On Whatsapp
Please Text us on WhatsApp
+20 10000 65005 in case any inquiry.
SCUBAPRO Everflex Hood 3/2mm.
When you need a little extra thermal protection there's no better add-on to your dive ensemble than a hood. This updated 3mm hood features a new design and pattern, and a new interior plush lining for comfort. The hood is made of 100% high-stretch Everflex Nylon outside lining for maximum flexibility. It's a welcome addition for warm-water diving. No face seal.


SCUBAPRO Everflex Hood 3/2mm Features
NEW design and pattern improves fit and comfort for warm-water dives.
Made with 3/2mm X-Foam neoprene, a very specific limestone-based neoprene complying with strict PAH and REACH regulations.
100% high-stretch Everflex Nylon outside and NEW interior plush makes donning and doffing super easy and provides excellent comfort.
Assembled using a solvent-free glue, a 100% green process.
Available in a variety of unisex double sizes.
Thickness - Hoods 3/2mm.
Product Weight : 0.2 kg.
X-FOAM Features
SCUBAPRO's Everflex is produced with X-Foam neoprene, an exclusive SCUBAPRO formula.
SCUBAPRO was the first in diving in 2012 to introduce X-FOAM blend neoprene as part of our ongoing effort to better protect divers and our environment. All SCUBAPRO neoprene is X-FOAM.


PETROLEUM FREE made from limestone neoprene.
ONLY FORMULA WHICH COMPLIES TO P.A.H. TESTS ensuring fewer pollutants.
LIGHTER WEIGHT for travel and comfort.
GREATER ELASTICITY increases comfort and mobility.
HIGHER INSULATION EFFICIENCY for better heat retention.
VERY DURABLE for years of diving adventures.
| | | |
| --- | --- | --- |
| Size | MPN | UPC |
| XS/S | 67112100 | 4048336419635 |
| S/M | 67112200 | 4048336419642 |
| M/L | 67112300 | 4048336419659 |
| L/XL | 67112400 | 4048336419666 |