CRESSI Clio Full Foot Fins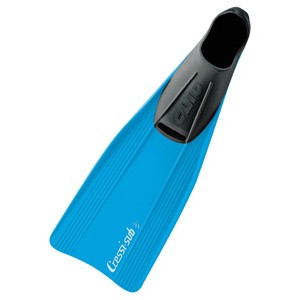 Contact Bluelize On Whatsapp
Please Text us on WhatsApp
+20 10000 65005 in case any inquiry.
CRESSI Clio Full Foot Fins.
Colorful and Functional, the Clio has been a staple of the CRESSI Snorkeling Line for many years. The Clio features a Soft Elastomer Foot Pocket with a Reinforced Non-Vented Blade to provide Maximum Efficiency and Comfort for Snorkeling. It features a Fluid and Undemanding Kick, perfect for Children and Adults alike. The CRESSI Clio is perfect for the Traveling Snorkeler. The fin comes in Vibrant Blue and Yellow Colors and a Full Range of Sizes for Small Children up to Adults.
Fins have a Low-Profile Heel Pull-Tab for Easy Donning and Doffing, the Blade is above the Foot Pocket for greater Surface Area providing a more Efficient Kick. The Open-Toe Foot Pocket adds Comfort and the Long Blade design adds Propulsion.



CRESSI Clio Full Foot Fins Features
Revolutionary Blade Three-Material Design
Colorful and Functional Fin
Staple of CRESSI Snorkeling Line
Soft Elastomer Foot Pocket
Reinforced Non-Vented Blade
Provide Maximum Efficiency and Comfort for Snorkeling
Fluid and Undemanding Kick, Perfect for Children and Adults
Great Fin for Traveling Snorkeler
Vibrant Blue and Yellow Colors
Low-Profile Heel Pull-Tab for Easy Donning and Doffing
Blade Above Foot Pocket for Greater Surface Area Provides Efficient Kick
Open-Toe Foot Pocket Adds Comfort
Long Blade design Adds Propulsion
Made in Italy